Perhaps this is riding the comic book adaptation wave, or the wave of comic book social critiques on hero worship. Jupiter's Legacy is an odd series that attempts to transcribe complex comic concepts to visual media.
Setting the stage here… the bar for a successful comic book adaptation is quite high. The actors have to be solid, the effects believable, the script clean. We're not comparing to Fantastic Four here, but the Marvel Universe and The Boys. Jupiter's Legacy has none of these things. But it has an interesting thought, and you have more than enough time, so…
Based on a series by Mark Millar, who's largest successes are based on deconstructing super heroes (Marvel Civil War, Old Man Logan), the underlying story is how does a golden age super-hero fit into today's complex geo-political world. The world isn't beset by bank robbers or purse snatches, but supervillains who will commit crazy atrocities, along with corporate controlled governments that care only for profit than people. The concept here is really interesting. The series has multiple challenges though, and while I can easily forgive the special effects, the writing and acting is much harder. Josh Duhamel is not someone with range or nuance. To pin an entire series around his character's 'do good' mantra requires a crazy level of balance of crotchety and good intentions. Instead, he comes off as out of touch, overbearing, and unfocused. It's not all his fault though, as the adaptation itself is really, really heavy handed.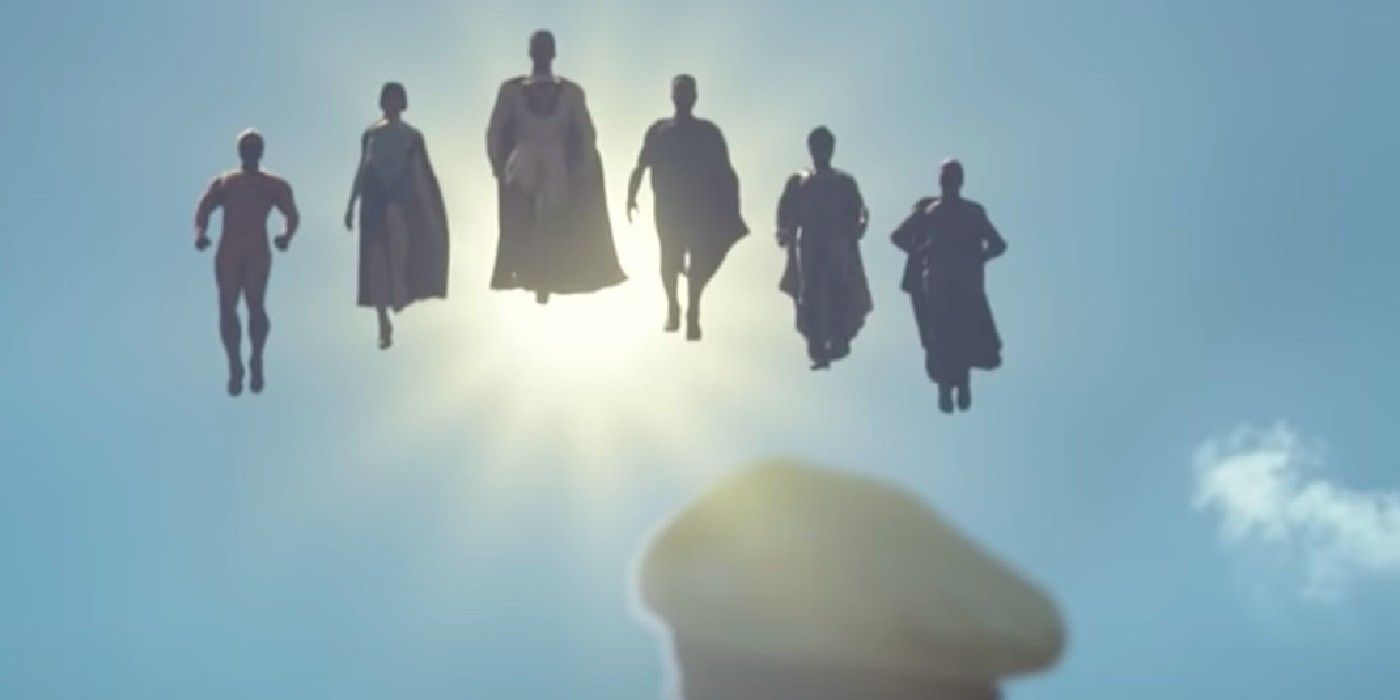 The first episode is borderline Power Rangers. A monster of the week setting in a rubber suit, lots of weird ninja moves, lots of speeches, and slow motion. It's like 10 heroes vs 1 villain, none of whom are actually strong enough to take him solo. Which, you know, is borderline Thanos. He successfully kills 3 heroes, with little effort and is about to kill more when one hero decides it's enough and with 1 punch kills the bad guy. There are multiple red flags in this battle that just don't make any sense as there's no stakes at hand, and no character build-up. The first scene in the series contradicts this battle too!
It doesn't help that none of the main characters aren't endearing in any form. The lead is called Mr Utopia and is an idealist that continually causes conflict in every situation. Lady Liberty flips flops between truth above all and mother instincts. Paragon is a try-hard that cannot please his father. Chloe is a drug addicted rebel with absolutely zero redeeming qualities. Brainwave is a pragmatist who can read minds… so it's pretty damn clear where that arc goes. The mystery is Skyfox, who you're told broke the code long ago and was exiled. Never why though.
And yet, the series does have some interesting mysteries to it. How they got their superpowers in the first place… how there are other superheroes (who appear technically to all be genetically related to the original 6), how the powers manifest. There's a bit of LOST flavor here with visions and epic journeys. Since this portion of the story is the progress towards power, it's actually quite interesting.
The concept at the start, how do golden age values work in a complex world… that's never truly answered. There are no simple answers here, hence the complexity, but at the same time no real effort is put into that question. Kingdom Come told this story nearly 30 years ago, and did a much better job. I've yet to read Millar's comics on this, but I'd have to assume they do better as well.
I've been somewhat negative on this so far, but it's really because the potential here is so high and the delivery underwhelms. It's not bad (there's a lot of bad on Netflix) and is a decent watch if it's raining outside. Season 2 is set up for some solid potential, and maybe this is just season 1 jitters (look at Parks and Rec!).